Softball and Music!!!!!
I like ipods because they can play music, play videos, have games, tell time, and even contain an alarm! There's a Classic, a Nano, a New Nano, a Shuffle, a New Shuffle, an ITouch, and an IPhone!!!!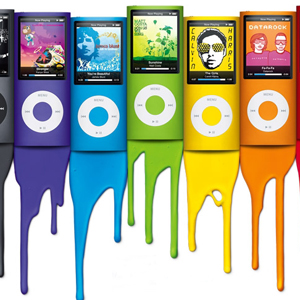 I love to play softball! I play on the Riptides in the lower leauge. Next year I'm moving to the upper leauge early. Every year my team gos to the chamionship against the Hurricanes. We lose every time but we always have a great time!